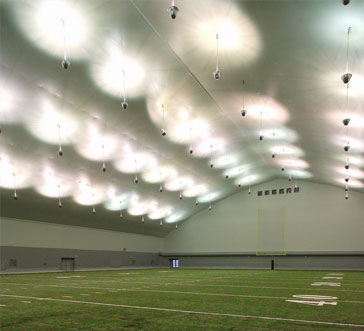 Sports and Recreation
Universal Fabric Structures provides the perfect solution for bringing outdoor recreational activities indoors. Our SPORTHALL® structure offers a revolutionary design, including retractable wall systems and translucent roofs, to create a unique, year-round indoor-outdoor facility.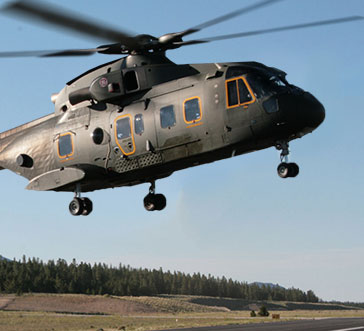 Military
Universal Fabric Structures Modular Shelter Systems (MSS) represent the benchmark for bare base dome systems around the globe. Pre-engineered from tensioned fabric, the MSS is rapidly deployable as aircraft hangers or as permanent structures in commercial airport applications.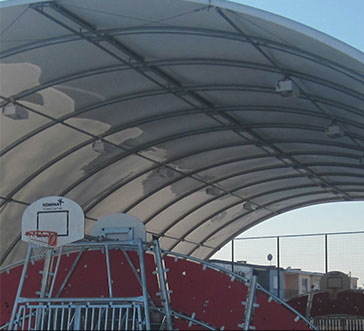 Industrial
Universal Fabric Structures offers innovative, high-quality solutions for industrial customers in the aviation, environmental, warehousing/port, and public works marketplaces. Each of our structures are manufactured using either aluminum or steel, and are built to meet most common building codes and environmental requirements.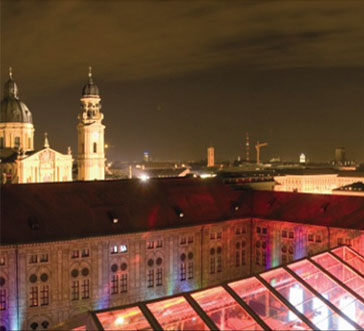 Hospitality and Conventions
Universal Fabric Structures is a leading provider of high quality fabric structures to the gaming, convention, and entertainment industries. Our PAVILION® solution is flexible and easily moveable, featuring clean, bright, open, airy designs that are aesthetically-pleasing.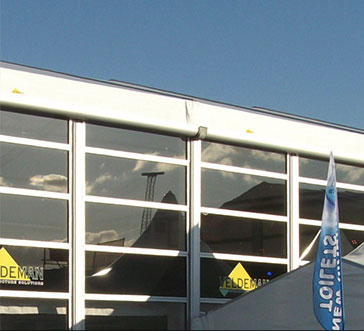 Custom Designs
An industry leader and trendsetter in the manufacturing of high-quality, engineered, cost-effective fabric building systems and solutions, Universal Fabric Structures is capable of meeting most customer requirements and overcoming their many challenges.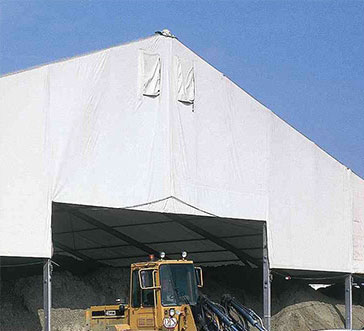 Tent Products
Veldeman Structure Solutions, a company of Universal Fabric Structures, is a leading designer and manufacturer of party, modular hall, and multi-level tents. A trendsetter in the industry, Veldeman offers an extensive line of tent products and accessories designed to meet each customer's individual requirements.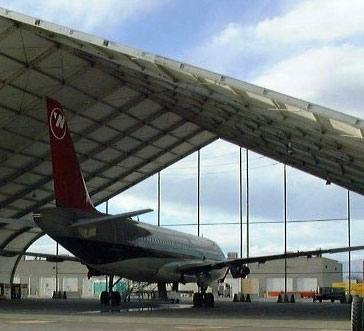 Aviations
Our aviation buildings are the perfect solution for Airlines and Maintenance and Repair Operators. Buildings can be used for hangars, terminal expansions, baggage handling facilities, storage, paint booths or tail enclosures.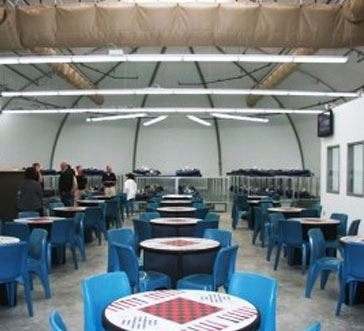 Correctional Facilities
As the need for space increases at detention centers throughout the U.S., many correctional facilities are faced with the prospect of constructing new buildings to alleviate inmate overcrowding. UFS has developed solutions to meet your needs for additional space.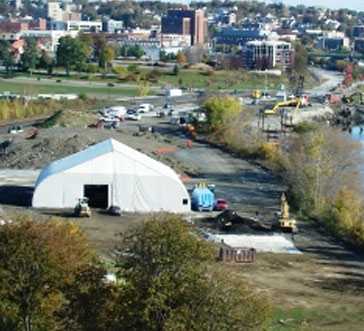 Environmental Remediation
UFS can provide an environmental enclosure that provides complete containment solutions including structure, air systems, and in-house construction designed to aid the project's productivity and workflow.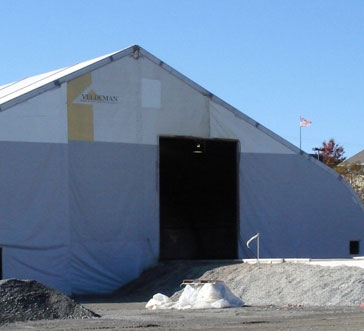 Long-term Rentals
By renting a structure from an ISO 9001:2008 quality certified company, you can rest assured that all our structures are designed to adhere to strict international engineering standards and codes.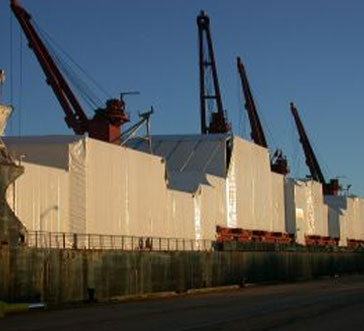 Marine Cocoons
Universal's Fabric Structure's quality is second to none and for 30 years has been offering structures engineered for the military.
Are you interested in receiving more information about Universal Fabric Structures and our products and services?Please fill out and submit the form below and one of our sales professionals will contact you shortly.Thank you!