Framing: Aluminum and Steel
Universal Fabric Structures offers both aluminum and steel framing options so we can provide the best solution for our customer's shelters.
Aluminum:
UFS aluminum structures are manufactured with 6061-T6, the strongest structural aluminum available. In addition, they are lightweight, can be easily relocated, and offer quick and easy set up. The durability and corrosion resistance of aluminum allows the structure to maintain its integrity for years, and affords significant resale for customers wishing to dismantle and resell the shelter.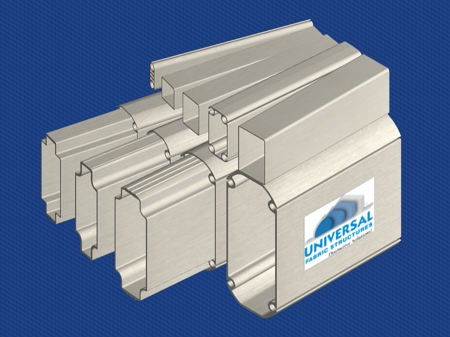 Steel:
Our steel framed structures are built to meet North America's average loading codes and can be customized to withstand extremely high snow or wind load. UFS treats the steel trusses with a galvanized or epoxy coating, AFTER fabrication and welding, to further protect the metal from oxidation for years to come. This provides the structure with excellent durability and strength.