Our aviation buildings are the perfect solution for airlines and maintenance and repair operators. Buildings can be used for hangars, terminal expansions, baggage handling facilities, storage, paint booths or tail enclosures. These structures are modular, quickly assembled, and customizable to meet each customer's specific requirements. In addition, structures can be built to be more energy efficient by using a translucent fabric option.
UFS has rental inventory available for quick delivery and installation.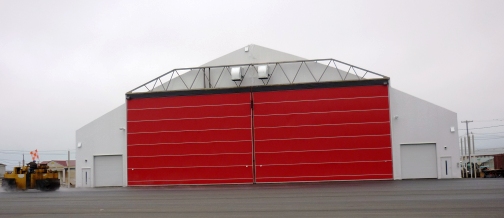 141′ x 85′ Montana Series Structure in Barrow, Alaska with 95′ wide Megadoor
Benefits of a Universal Fabric Structure:
Purchase or rent
Sizes ranging from 50′ wide – 300′ wide, unlimited length based on modular design
Relocatable – Structure can be crane lifted or dragged via skid system based on building type
Ability to obtain negative pressure
Steel frames offered with hot dip galvanized or pre-galvanized options
PVC fabric offered in opaque and translucent
Designed to meet all local building codes for wind and snow
Quality – ISO 9001:2008 certified
30 years experience providing quality structures around the world
Below are just some of the aviation buildings from Universal Fabric Structures:
TFS RV – Profile View
– Click on the Profile View link above or the drawing below to enlarge the drawing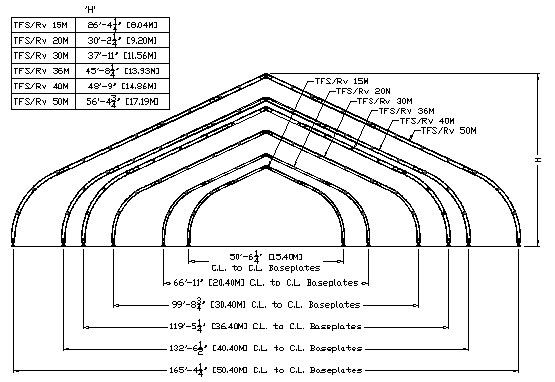 Are you interested in receiving more information about Universal Fabric Structures and our products and services?Please fill out and submit the form below and one of our sales professionals will contact you shortly.Thank you!