The Phoenix
The Phoenix Series Fabric Structure is manufactured with tubular steel trusses that can be either pre-galvanized or post galvanized. It is available in nine width sizes and indefinite lengths. The Phoenix is designed to meet or exceed local building codes for all seismic and wind load requirements and unlike some of our competition is designed for full compliance with IBC 2009 and ASCE 7 definition of unbalanced snow load case. The fabric skin of the Phoenix is tensioned giving the exterior and interior a clean, wrinkle-free appearance.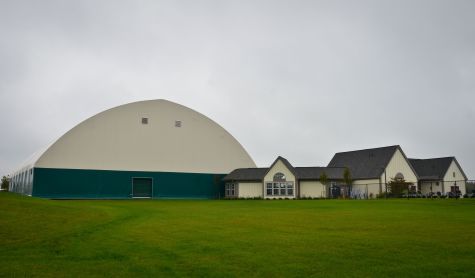 Quick Delivery & Installation
UFS can deliver product quickly to ensure your project is started and completed on time.

Experienced workers are capable of erecting the Phoenix at a rate of up to 4,500 square feet per day (frame and fabric).

Our timeframes for a complete facility are a fraction than that of traditional construction.

No footings required for most short-term installations; footings may be required for permanent or long-term installations (based on site conditions and code).
The Phoenix can be used in various applications including sports & recreation, aviation, hospitality, or custom projects. It can easily be equipped with many of the same accessories found in standard construction and seamlessly integrates with HVAC equipment, has options for hard walls, various lighting packages, vestibule entryways, man doors, cargo doors and insulation.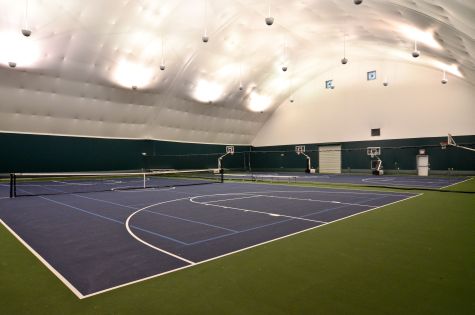 Specifications:
Widths — 80′ to 160′

Length — Indefinite (10′, 12′, 16′ or 20′ increments. Module lengths as determined by load)

Height — Ranges from 32′ to 69'+, with 14′ vertical exterior sidewall

Leg extensions available in 5′ and 10′ lengths

Withstands all code-required wind, snow and seismic loads. 

Snow load – standard 30 lbs. per square foot (GSL). Customizable to 60 lbs. per square foot (GSL).

Designed for full compliance with IBC and ASCE 7 definition of unbalanced snow load case.

Heavyweight, woven Polyethylene fabric membrane available in FR and non-FR versions. Both versions meet ASTM E-84, Class 1. 
As is the case with our entire product line, the Phoenix has been engineered and tested under strict guidelines to ensure the quality that has been expected from Universal Fabric Structures over the past three decades.